Our Annual Financials
It's important to us and to you that your donations are being used effectively. As a publicly funded charity, it is the fiduciary responsibility of our Officers, Board of Directors and Staffs to be responsible stewards of our operations, and to ensure maximum benefit to our stated mission. That's why we work hard to receive the highest grades available for accountability and transparency. Click here to view your donation history
---
Financial Reports (available soon)
2018 was our inaugural year. We are blessed to be able to help fund sick kids medical care and hope to realize our mission, grow our monthly giving, and develop how to measure the impact of the sick children we help annually.
---
Book Keeping and Accounting Support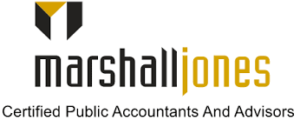 Thanks to Ms. Susan K. Hopkins, CPA and the accounting team of Marshall Jones & Co. who provided accounting, bookkeeping and IRS Form 990 preparation for CiDrep SickKids Foundation, Inc.
---
Legal Support and Services

Thanks to Ms. Michele P. Madison and Ms. Yamilee MacKenzie of law firm Morris, Manning and Martin, LLP, who provided legal work in its incorporation as a nonprofit and application for 501(c)(3) status with the IRS.